Trial Master File (TMF) Manager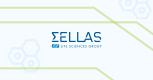 POSITION:Trial Master File (TMF) Manager
LOCATION: New York, NY
STATUS: Regular, Full-Time
REPORTS TO: Executive Director, Head of Clinical Operations & Project Management
ESSENTIAL DUTIES AND RESPONSIBILITIES
Primary point of accountability for the TMF processes and systems; ownership of the eTMF system, including managing and maintaining the system.
Developing global standards, standard operating procedures and corresponding controlled documents evaluating, implementing, and managing the eTMF system and TMF operations, including developing, implementing, and providing standard TMF metrics.
Developing, reviewing, and approving study-specific TMF procedural documents and TMF management plans (TMF Plan).
Performing or assigning periodic TMF Quality Reviews/Checks for inspection readiness in accordance with the TMF Plan.
Developing and implementing tools and processes to support the eTMF system, including identifying, evaluating, and implementing archival vendors and processes for the TMF.
Primary point of contact and subject matter expert for TMF processes, systems (including the Veeva Vault eTMF application), and controls, including technical understanding of system configuration and security, related filing processes and conventions and system access, and providing relevant guidance and training documentation.
Providing tracking, analysis and reporting of key metrics related to clinical trial documentation, including contemporaneousness, accuracy, and completeness of TMFs against milestone-based projections, to proactively provide feedback to stakeholders regarding performance against expectations.
Establishing and ensuring the enforcement of due dates for expected TMF content based on planned trial design and unanticipated events occurring during trial conduct.
COMPETENCIES
Technical knowledge of global document management with general understanding of applicable regulatory requirements, including electronic technology industry standards, e.g., 21CFR11.
Advanced knowledge of industry standards and applicable regulatory requirements to necessary to ensure adequacy of the TMF system and continuous process improvement. Ability to conduct trainings and educate TMF staff and contributors about the tools, systems, and procedures for managing documentation.
Demonstrated understanding of the TMF Reference Model filing structure, and clinical electronic document management systems (EDMS).
Extensive experience working with TMF systems (ideally Veeva Vault).
Excellent organizational and time management skills and strong attention to detail, with an ability to maintain productivity and quality in a time-sensitive regulated environment.
Ability to oversee projects with a proactive approach and follow-through, prioritizing multiple tasks in a timely, budget-conscious and quality-driven manner.
Ability to balance multiple projects simultaneously.
Strong computer acumen including proficiency with Microsoft Office suite and familiarity with clinical trial applications, including those used to manage and archive regulatory content.
Knowledge of and ability to apply pertinent applicable regulations and guidelines pertaining to essential document regulations (e.g., ICH/GCP).
Knowledge of and ability to apply pertinent applicable regulations and guidelines including Good Documentation Practice and Good Clinical Practice.
EDUCATION AND/OR EXPERIENCE
A degree in a relevant discipline preferred. 
Five (5) years industry experience with at least two (2) years working directly with clinical trial documentation, with a strong understanding of documents created for both US and ex-US studies.
OTHER SKILLS & ABILITIES
Ability to travel as required. Other duties as needed
Qualified candidates are encouraged to submit their resume to careers@sellaslife.com.
Location
7 Times Square Suite 2503
New York, NY 10036