Associate Director, Lab Operations & Safety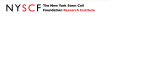 What you'll do
Develop and oversee general laboratory policies and procedures
Oversee equipment sourcing and logistics, including coordination with finance teams for quoting and required specifications
Develop and oversee organization and general upkeep strategies for the lab
Oversee EH&S policies and waste management streams
Lead internal safety program and develop strategies to continually improve safety in the lab, in collaboration with the VP, Scientific Operations & Project Management
Develop equipment maintenance strategies and identify appropriate stakeholders
Update, maintain records and guidelines, and set policies for use of lab space and equipment
Manage, create, and execute onboarding and offboarding of laboratory employees, including maintaining training records
Oversee workflows and troubleshoot any issues with procurement of lab supplies and research materials, in coordination with Purchasing
Develop specific purchasing needs and pricing strategies for lab supplies in coordination with Finance & Purchasing
Develop and oversee lab inventory, storage, and restocking strategies, including planning for laboratory expansion needs
Develop and oversee tracking systems to monitor use of lab supplies or new projects, working with lab team leads
Directly manage the Lab Operations Coordinator, Lab Stockroom Coordinator, and the Lab Support Assistant
Act as chair of NYSCF Health and Safety Committee, leading the quarterly meetings, generating minutes, and following up on action items
Moderate weekly Facilities meeting, and follow-up on action items in coordination with Facilities team
Lead asset management tracking of laboratory and facilities equipment and services
Coordinate with facilities/engineers and communicate expectations related to facilities projects, including finding solutions for lab staff when impacted
Oversee and strategize purchasing lab project tracking, including creation of grant IDs, in coordination with Finance and Management
Track and manage lab purchases invoicing workflow in collaboration with Finance
Coordinate with other relevant teams at NYSCF, including Array, Research, Facilities, IT, General Operations, and Programs on lab operations matters, as relevant
Assist in the development and documentation of the CLEP lab layout and planning
Coordinate CLEP lab equipment placement, installation, and resourcing
Provide CLEP lab general project coordination
Job Requirements
Alias: requirements
3,760 / 3,540
What we're looking for
Bachelor's degree in biology or related field
5+ years of experience in laboratory operations, including experience managing large labs over 40+ people
2+ years of direct people management experience
Experience with Environmental Health & Safety and Chemical Hygiene program development and management
Experience with stem cells and stem cell reagent knowledge is highly desired
Experience with automation is a plus
Detail-oriented, with excellent critical thinking, organizational, and analytical skills
Understanding of scientific processes and management methods
Strong written and oral communication skills
Highly motivated, with the ability to work independently as well as part of a team
Adaptability to work in a fast-paced and changing environment
Strong proficiency with Microsoft Office, databases, and other relevant software programs
Spanish language fluency a plus
Ability to lift 50 pounds
Ability to respond to or arrange coverage for lab-related emergencies on nights and weekends, which can occur on rare occasions
This position's base starting salary range is $85,000 - $120,000. Final offer amounts and levels are determined by multiple factors, including your experience, and may vary from the amounts listed above. NYSCF has a 35-hour workweek and this level is exempt and is not overtime eligible.
At NYSCF, we believe diversity in all forms makes us a better team, and we celebrate it. Yet studies have shown that women, people of color, and other minoritized individuals in STEM may be less likely to apply to jobs where they do not meet all of the criteria. Therefore, if you are excited about this role but your past experience does not align perfectly with every qualification in the job description, we encourage you to apply anyways. You may be just the right candidate for this or other roles.
We offer all full-time employees a comprehensive benefits package that goes into effect on the first of the month following your start date. It includes a choice of medical, dental, and vision insurance (with 100% of the premiums paid for employees and subsidies for any dependents), 403b retirement plan with 5% employer match (immediate vesting schedule which starts after your first 90 days), short and long term insurance, life insurance, inclusive paid parental leave program, pretax transit and parking, legal aid benefits and wellness benefits. Our paid time off includes vacation, sick, personal days, flexible holidays, summer flex program, and all company holidays. If a visa is required, NYSCF will cover all of those costs. Relocation will sometimes be necessary; therefore, we will provide you with an allowance.
In compliance with federal law, all persons hired will be required to verify identity and eligibility to work in the United States and complete the required employment eligibility verification upon hire.
NYSCF is an equal opportunity employer, and we value diversity in our organization. We provide equal opportunities to all applicants for employment without discrimination or harassment based on race, color, religion, sex (including pregnancy, childbirth, or related medical conditions), sexual orientation, gender identity or expression, age, disability, national origin, marital or domestic/civil partnership status, genetic information, citizenship status, veteran status, or any other characteristic protected by law.
The position is based at our location in Manhattan. Our Research Institute facility is a fully COVID-19-vaccinated workplace.
Apply Here
PI198397079