Annual Meeting: At-A-Glance Agenda Released!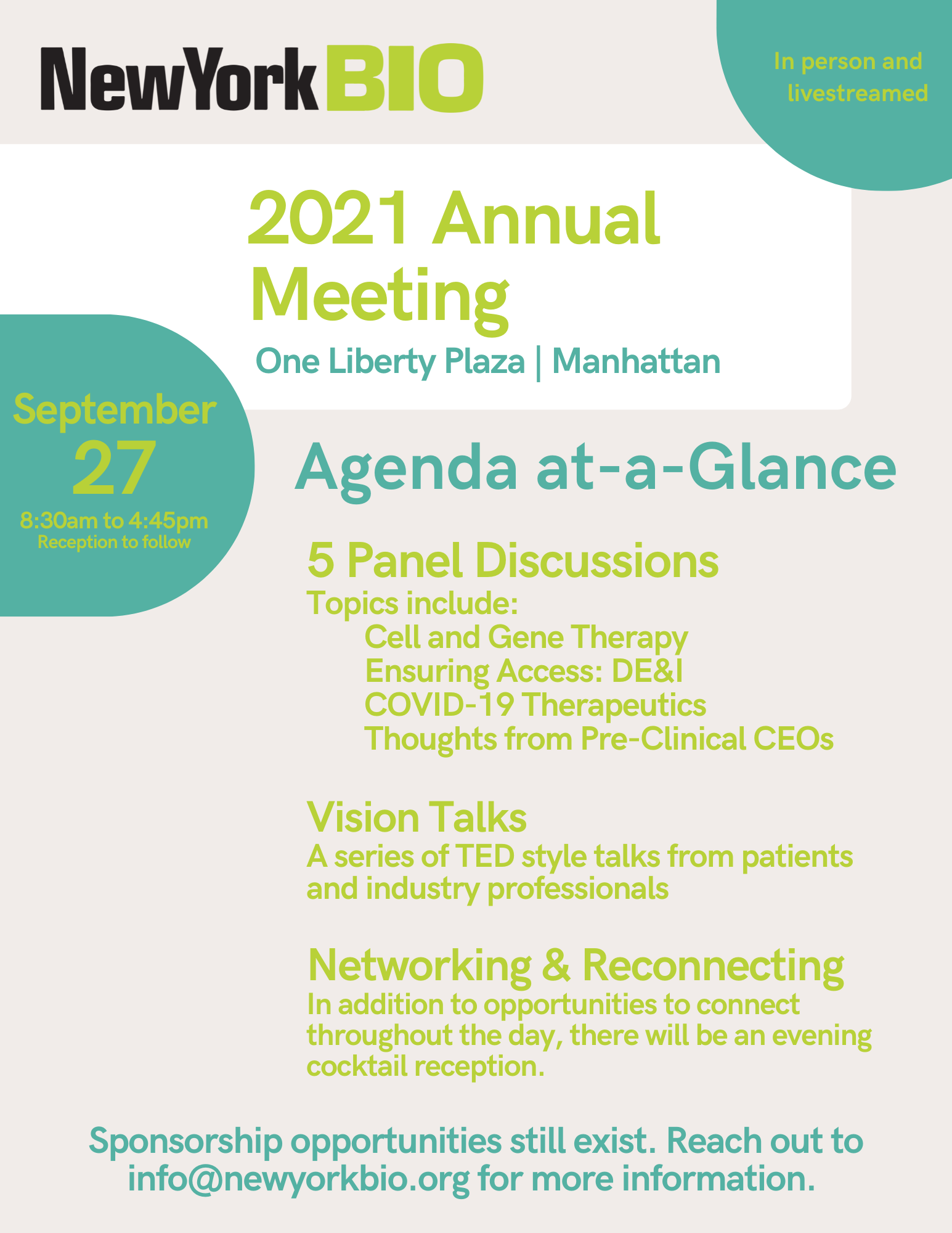 NewYorkBIO's Annual Meeting is back! This September, we have the opportunity to bring biotech and life science leaders together, both online and in person​, for a full-day event.
Our Annual Meeting features panels, discussion, and other content focused on some of the most important topics of our industry, including...
   Policy and regulatory implications surrounding Cell and Gene Therapies
   Caring for patients with COVID19 - changing guidelines and the needs and opportunities for new therapeutics
   Diversity, equity, and inclusion and the necessity of increased representation in therapeutic development
   Entrepreneurs perspective - thoughts from the CEOs of New York's emerging gene therapy companies
   And more...
The event will feature traditional panel discussions, networking, a cocktail reception. Also, as our first in person event since early 2020, we are raising the bar on the agenda and including "Vision" talks - content to inspire, drive our idea of what's possible, and to make us think about the heights that science and innovation can achieve for human health.
Sponsorship opportunities are still available, please reach out to info@newyorkbio.org with any questions.
We can't wait to see you in September!