Virtual Breakfast Series - Alicia Staley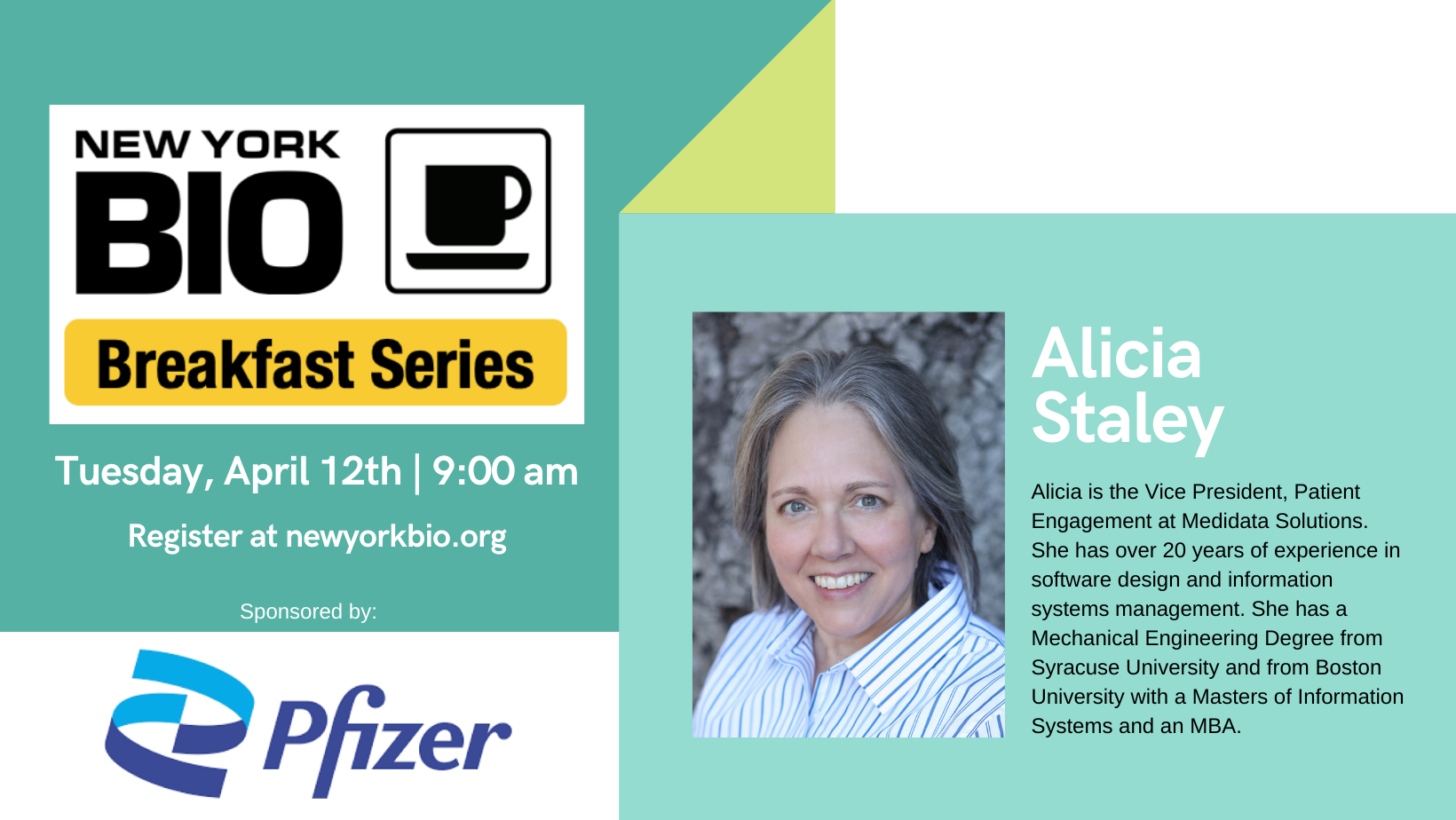 We have another great episode of the Virtual Breakfast Series coming up next Tuesday morning. Our guest will be Alicia Staley, the Vice President of Patient Engagement at Medidata solutions and a three-time cancer survivor.
On the heels of our Patient Engagement Summit, we will discuss how our industry is evolving to a more "patient-centric" approach throughout all stages of innovation, from discovery through clinical development and all the way to when our therapeutics reach patients. Alicia has a incredible perspective, as a patient and a leader within the industry, and we are excited for her to join us for the discussion.
Please use the link below to register and we will see you Tuesday morning at 9:00am!