Virtual Breakfast Series - Dr. Matthew Hepburn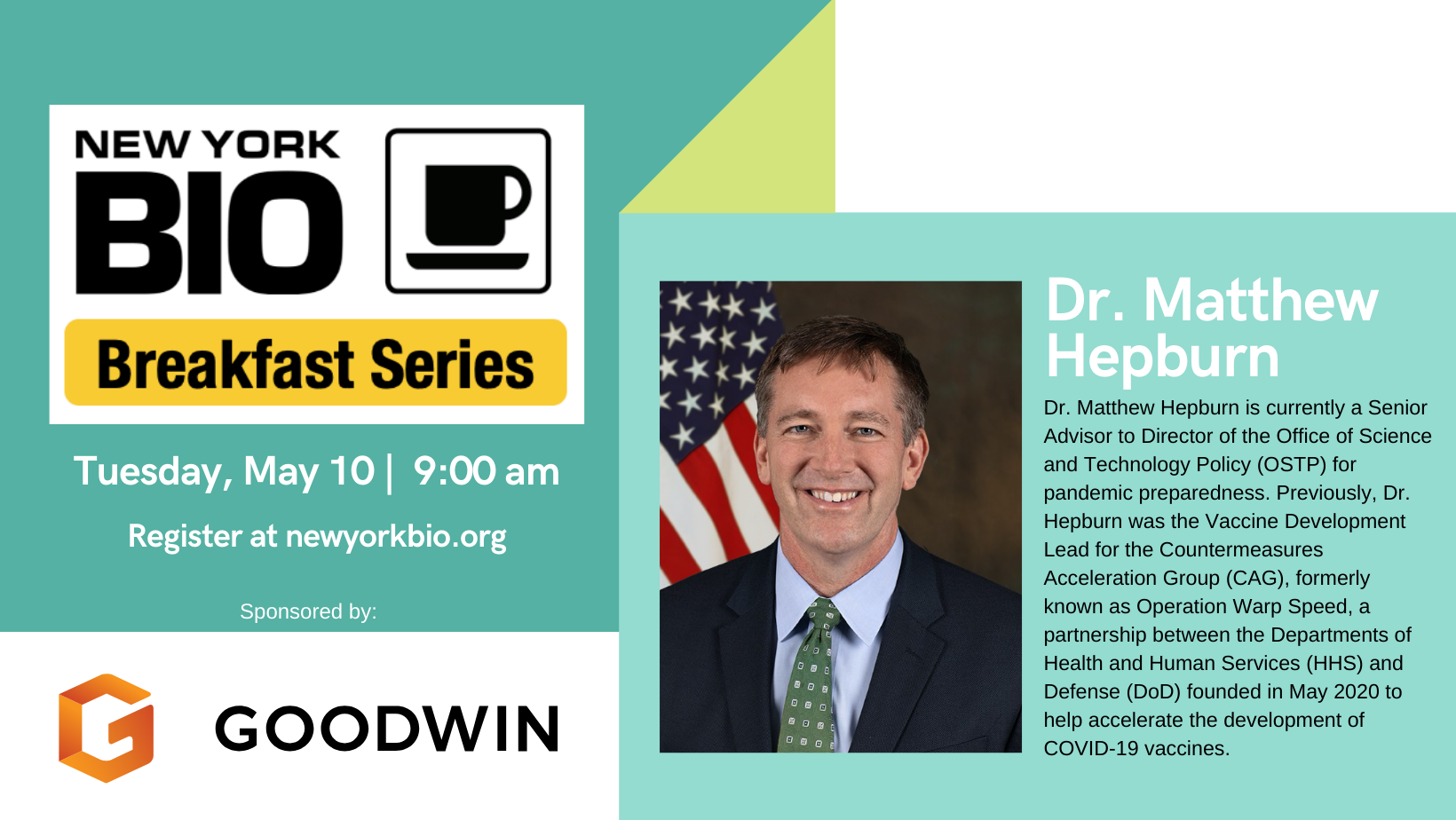 We are excited for next week's episode of the Virtual Breakfast Series, where we will be joined by Dr. Matthew Hepburn, who is Senior Advisor to Director of the Office of Science and Technology Policy (OSTP) for pandemic preparedness and part of the team that has mobilized the Center for Forecasting and Outbreak Analytics (CFA) recently announced by the White House.
Over the past two years the Virtual Breakfast Series has covered the many angles of how COVID19 has affected patients, leaders, and companies, as well as their collective efforts for innovation and new solutions. This week we have the opportunity with Dr. Hepburn to discuss plans for the future, prevention, and ways that our industry can continue to be a key part of the solution in human health.