Virtual Breakfast Series: John Sperzel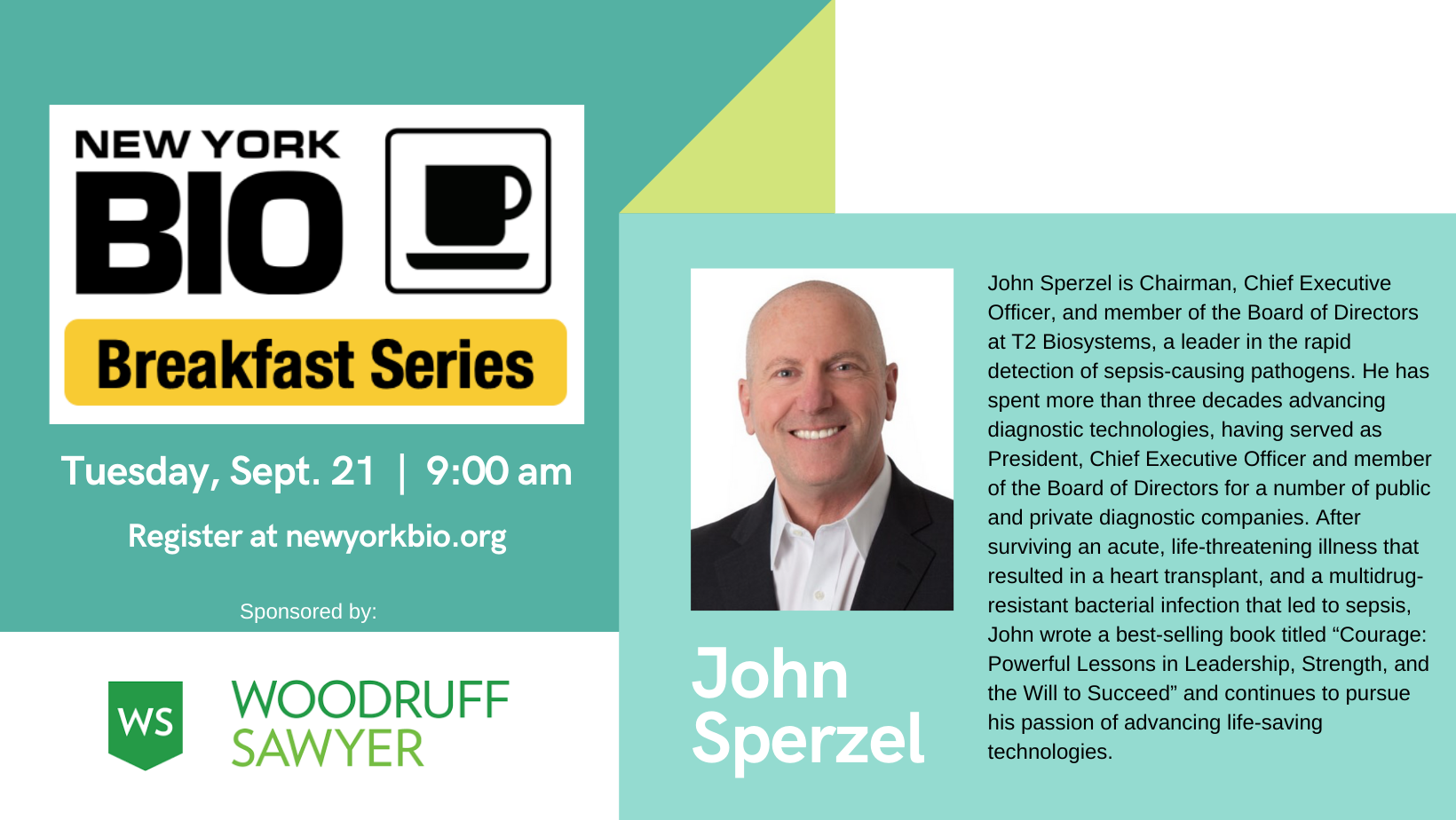 Tuesday, September 21 at 9:00am
We are excited for next week's episode of the Virtual Breakfast Series, where we will be joined by John Sperzel, the Chairman and CEO of T2 Biosystems. T2 has brought magnetic resonance detection technology to market for the pathogen detection, tackling the massive problem of sepsis and hospital acquired infections. 
We will hear more of the T2 story, and John's personal story, on Tuesday morning - the registration link is below...

Register for the Virtual Breakfast Series!
Sponsored by: