Virtual Breakfast Series - Marisa Cruz & Linda Malek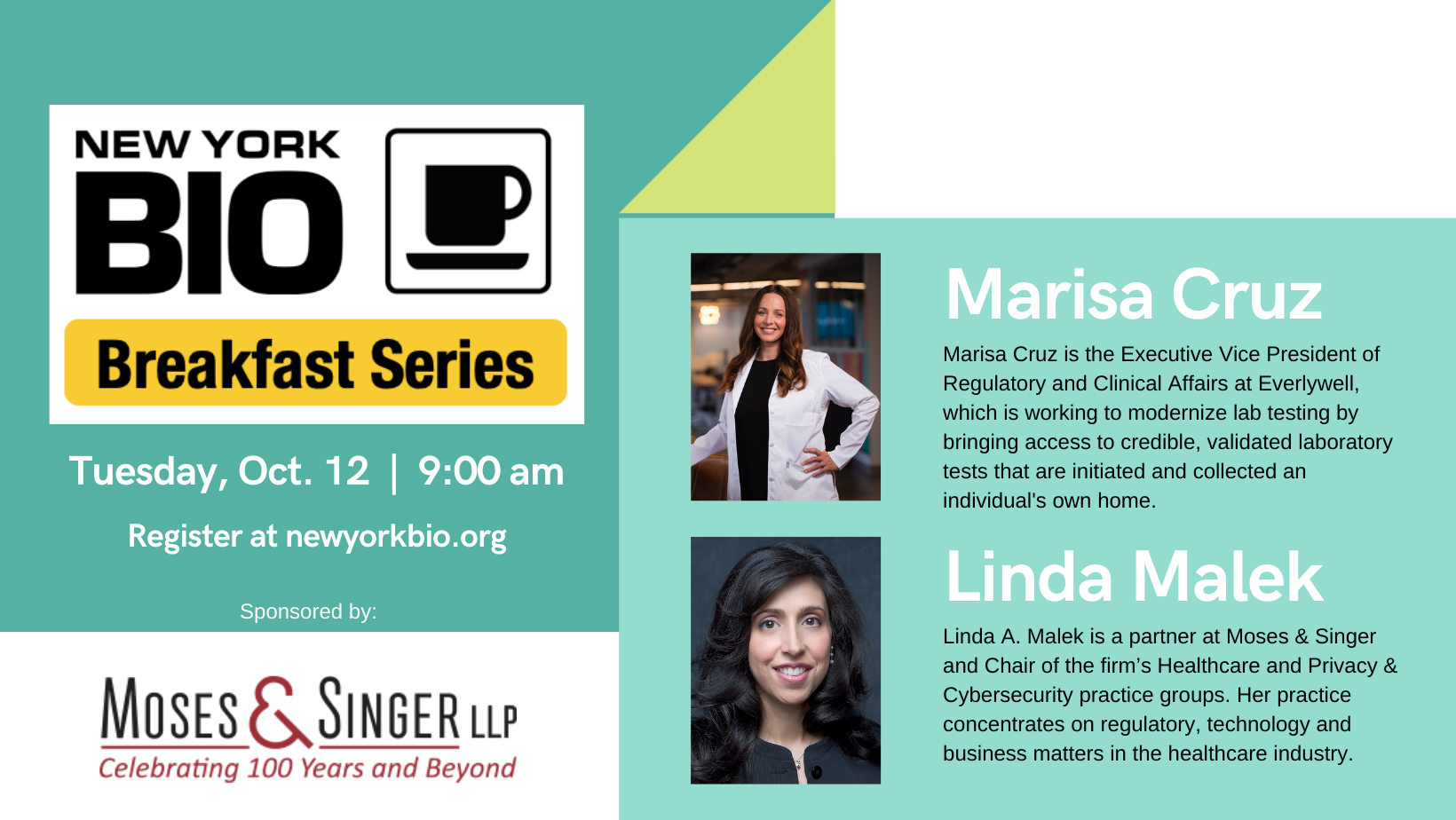 We are looking forward to Tuesday's episode of our Virtual Breakfast Series, where we will be discussing the future of at home testing and diagnostics. Our guests will be Marisa Cruz, the Executive Vice President of Regulatory and Clinical Affairs at Everlywell and Linda Malek, a partner at Moses & Singer LLP. 
The public is much more aware of options for at home and mobile diagnostic tools after widespread use of COVID-19 testing over the past eighteen months. Now that these tools are being readily used to generate health data, how will diagnostic testing and collection of health data for other conditions evolve? Where are some of the places we expect these tests to break into mainstream use? Join us to participate in a conversation to discuss these and other hot topics surrounding the use of consumer diagnostics. 
This should be an excellent discussion - register below and join us Tuesday morning at 9:00AM!
Register for the Virtual Breakfast Series!