Virtual Breakfast Series - Mike Gilman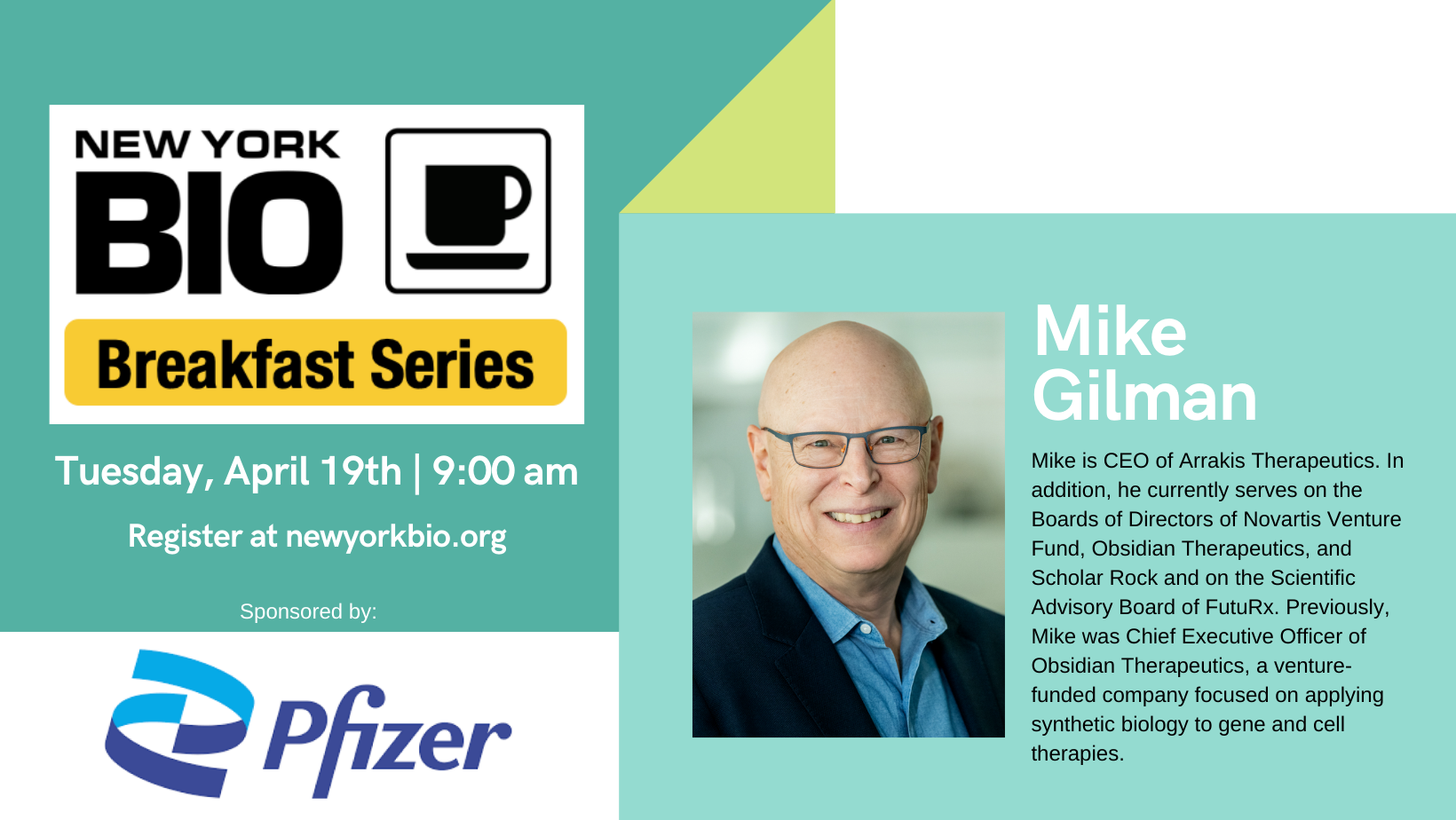 We have another terrific episode of our Virtual Breakfast Series coming up tomorrow morning, as we will be joined by Michael Gilman.
Michael is the CEO of Arrakis Therapeutics and has had an amazing career - with a scientific background that includes Cold Spring Harbor Laboratory and posts at ARIAD Pharmaceuticals and Biogen to leading startup companies like Arrakis, Padlock Therapeutics (acquired by BMS) and Stromedix (Acquired by Biogen) before Arrakis. 
This is going to be a fantastic discussion, covering company building, innovation, entrepreneurship, culture, and so much more. Use the link below to register and join us tomorrow, Tuesday April 19th at 9:00am.